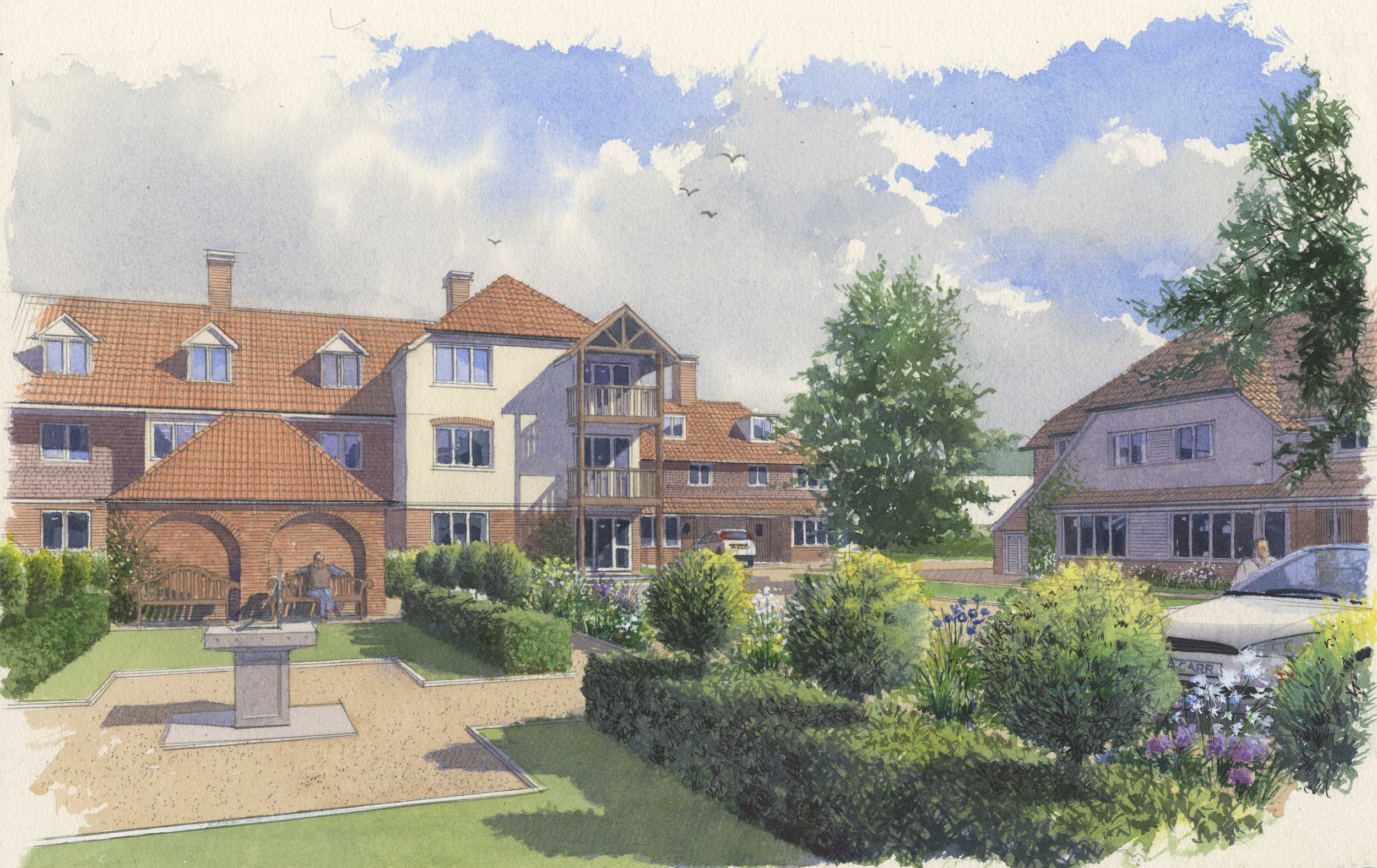 We can now announce that St Albans District Council has granted planning consent for our scheme on Townsend Drive, St Albans. The proposals for Beechcroft Developments are for retirement housing on the site of the former Maryland Convent.
Our planning application for this house in Harrow for a private client was successful. We have now begun the working drawings for the major extension of this attractive 1906 Arts and Crafts House in Harrow on the Hill. The designs preserve and enhance the existing building while creating a large pool and leisure complex at basement level.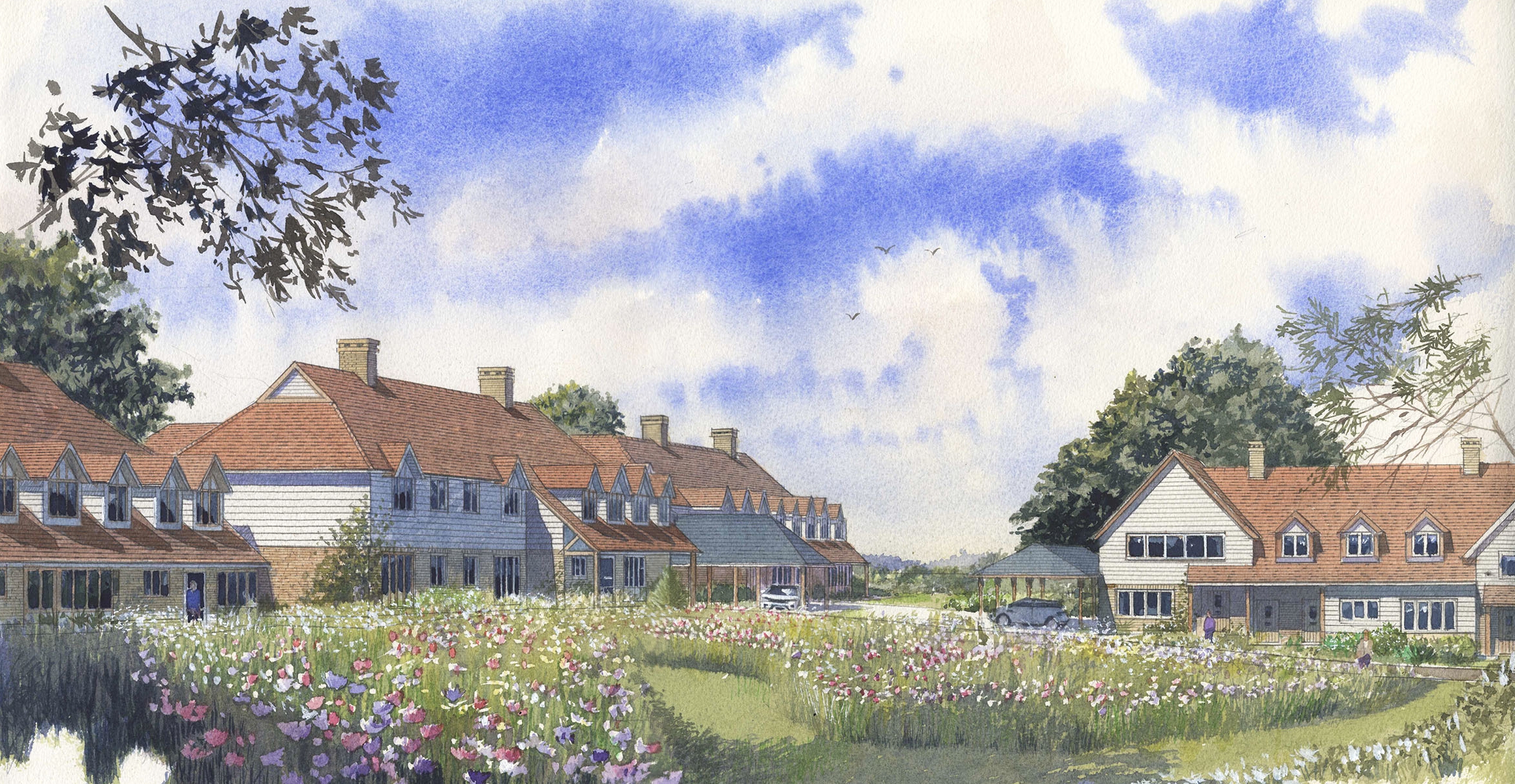 We have recently submitted a planning application for a mixed assisted living and care home scheme for APM, Cognatum and Barchester Healthcare. The sloping site is to the west of Tenterden town centre. The scheme comprises 22 new assisted living units plus a resident managers office, and a 56 bed care home for the frail elderly with specialist provision for dementia patients.
A substantial area around some existing badger sets will be left undeveloped, cultivated as a wild flower meadow and safeguarded for the future.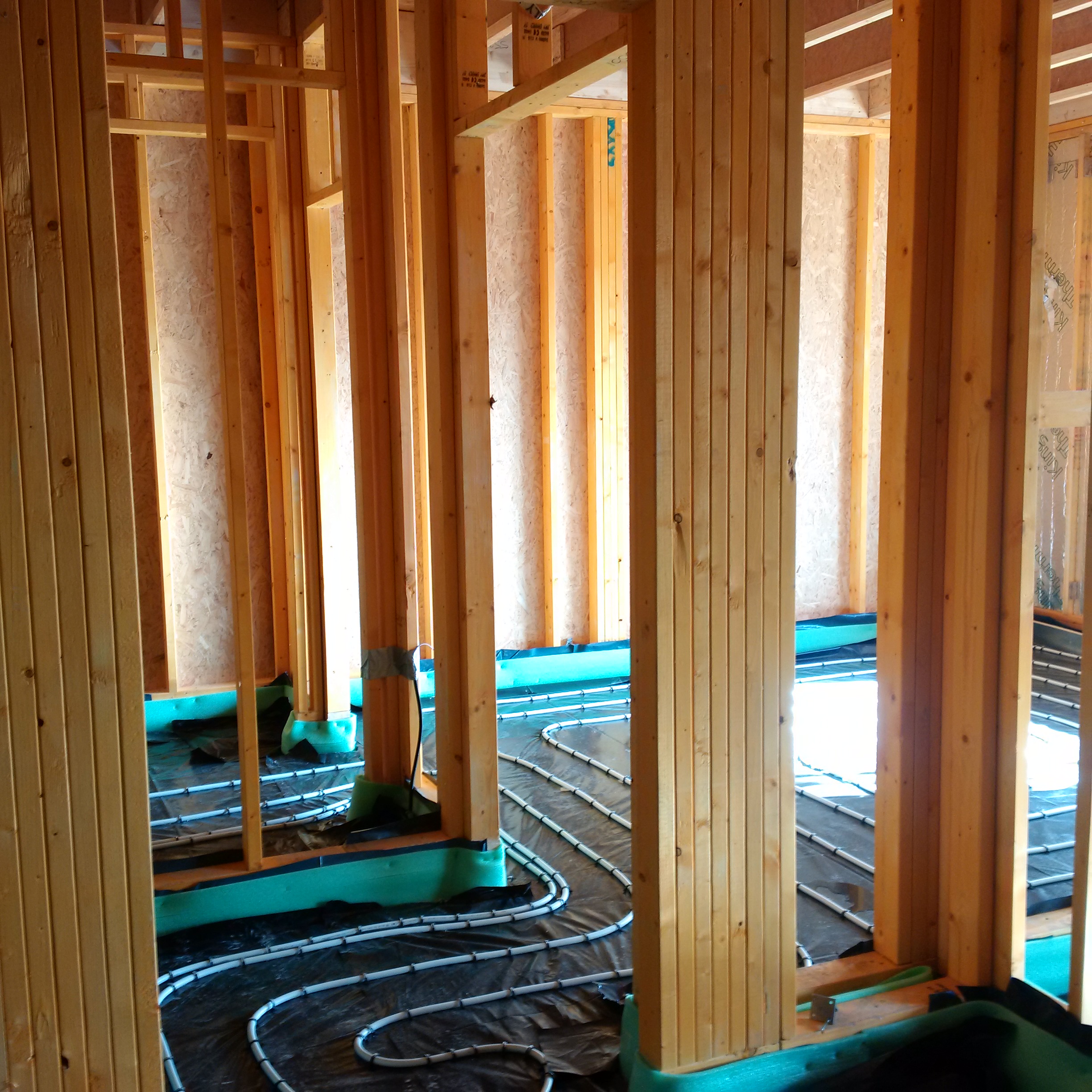 Progress on site at Leatherhead is going well, with the show apartments getting ready to be launched in the summer. Block A has the timber frame completed and the roof is watertight, the Block B timber frame is rapidly going up, whilst the foundations for Blocks C and D are already completed.